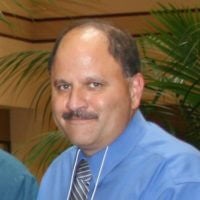 About Our Group
In October 1997 the Fragile X Resource Group of Greater Cincinnati was started by Joe and Leslie Garera. They are parents of Nick, who is affected by Fragile X syndrome. Over the years they have promoted Fragile X Awareness, Education and Support though local conferences and weekend clinics, Fragile X talks, fund raisers, advocacy and parent support.
In November 2011, the Resource Group made a transition and became the Tri-State Fragile X Alliance. It's intended as a positive step to bring the region together and to encourage local Fragile X Awareness, Education, and Support.
The Tri-State Fragile X Alliance would like to reach out to all those families, individuals, care-givers and professionals that are affected by or connected to Fragile X. One of our main goals is to stay connected; realizing that we are not alone can be very reassuring. Currently we maintain contact with families, care givers and professionals throughout the Kentucky and Central and Southern Indiana and Ohio. We also have Parent Contacts and Chapters being formed within the Tri-State.
We are very excited about our ability to have a close relationship with three world-class Fragile X Clinics; Louisville KY, Cincinnati OH and Indianapolis IN.
Upcoming Events
We are looking for volunteers to help organize events, if you are interested in joining our group and assisting with events, please contact us at Cincinnati@fragilex.org