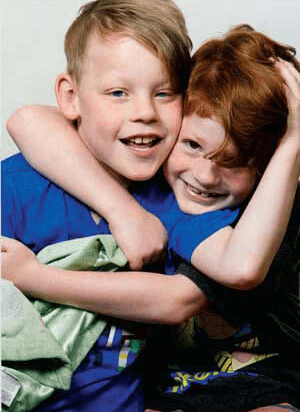 Note: FORWARD research practices may be altered due to COVID-19. For the most up-to-date information, please reach out to your participating Fragile X clinic directly.
About FORWARD
FORWARD — the Fragile X Registry and Database — is the largest resource of clinical and demographic data of the Fragile X syndrome (FXS) population in the United States.
FORWARD was created to improve the care and quality of life for those living with FXS. By collecting and monitoring changing data, researchers and healthcare professionals can better understand the experiences of individuals with FXS and their families.
Information collected from families like yours will be used to develop best practice guidelines for the care of individuals with FXS around the world!
This project was made possible by Cooperative Agreement 1U01DD001189-01 from the Centers for Disease Control and Prevention.
Who can participate?
THE REGISTRY
For Research Opportunities: If you are an individual with any type of Fragile X disorder or their family member, we invite you to join our Registry!
You will only need to complete a short, one-time form with information such as your age and state of residence. By joining, you can be provided opportunities to participate in research projects and clinical trials. (See Joining FORWARD below.)
Individuals and families can join the Registry without becoming part of the Database. For those with a full mutation, the combined Registry and Database are designed to work together to increase our scientific and clinical understanding of FXS.
THE DATABASE
Helping Us Better Understand Fragile X: The longitudinal Database is reserved only for those with a full mutation of FXS and stores health and quality-of-life information. Updated information is collected annually during a clinic visit. Participants enrolled in the Database are encouraged to visit their Fragile X clinic on an annual basis so that clinic staff can conduct yearly interviews in order to collect pertinent information through standardized forms.
What will happen in this study?
The Registry facilitates research by allowing clinics to quickly and efficiently identify eligible participants who may be interested in a specific project.
The more individuals who enroll and contribute annual information, the more helpful the Database will become in helping researchers understand FXS across the lifespan. Your family's participation will help healthcare professionals and educators create better therapeutic and educational programs that could benefit millions of individuals with FXS throughout the world.
Joining FORWARD
Individuals and families living with FXS who want to join FORWARD should contact their nearest Fragile X clinic.
Virtual Participation for Adults with FXS!
Families of adults (21 years of age or older) with FXS have the option of participating in FORWARD virtually or over the phone. By enrolling your adult child/family member with FXS in the study, you can share your experiences about access to services as well as specific health, social, and behavioral challenges adults with FXS face.
Frequently Asked Questions
LEARN MORE
The CDC and Fragile X Syndrome
The CDC is working to learn more about Fragile X syndrome and Fragile X-associated disorders to improve the health and well-being of people with these conditions.
FORWARD Registry & Database
Learn more about FORWARD, the CDC, and virtual participation.
Our Most Recent Opportunities