Fragile X Advocacy
Advocating in Congress for Fragile X research funding, policies that facilitate drug and treatment development, and policies that create opportunities for individuals with intellectual and developmental disabilities to lead better lives.
Fragile X Advocacy
Advocating in Congress for Fragile X research funding, policies that facilitate drug and treatment development, and policies that create opportunities for individuals with intellectual and developmental disabilities to lead better lives.
Advocacy is key to support the mission of the NFXF — to provide unwavering support for every family affected by Fragile X, while relentlessly pursuing a cure. 
Essential to advocacy success is the participation of Fragile X parents, siblings, self-advocates, friends, medical providers, and researchers. Members of Congress listen to voices from home. They are the loudest, most effective voices and it is critical that you attend meetings with members of Congress and their staff. You don't have to be eloquent or perfect — you just have to be honest, respectful, and solution-oriented. Your participation moves the need for more research funding and policies that help Fragile X families have a better life.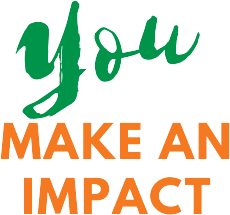 Advocacy Day
Constituents (aka YOU) connecting with your members of Congress and their staff is THE KEY to our successful advocacy program. You make it possible.
The pillar of the program is Advocacy Day. Every spring, for over 20 years, we gather in Washington, D.C., in a concerted, joint effort to raise awareness of Fragile X in Congress and to ask for research funding and policies that provide the opportunity for a better life for those living with Fragile X.
We are planning an in-person NFXF Advocacy Day for 2022 for February 28-March 1, 2022. However, we will adjust given the pandemic response at the time. It is possible it could either be fully virtual like last year or a hybrid, where some meetings might be in-person and some might be virtual. What Congressional offices are not doing is having some people in-person and some virtual in the same meeting.
What does participation look like?
We take care of all of the pre-planning, including your training:
Training: You receive training and will be paired up with a mentor if you want additional one-on-one guidance.
Materials: You receive all of the materials you'll need.
Meetings: Your meetings are scheduled for you and everything is coordinated with other advocates from your area.
The bottom line? Don't be nervous – we will help you each step of the way.
Join Us for Advocacy Day 2022
Save the Date of February 28-March 1, 2022
We are planning to hold it in-person in DC
but will adjust given the pandemic-response situation at the time
Hotel Information
We will be staying and meeting at the Embassy Suites at Crystal City National Airport. There is a free shuttle from Reagan National Airport and it is easy to access the Metro. Rooms are $179/night plus taxes. They are one-room suites and you can access the preferred rates from Feb 27-March 3 to allow you to come early or stay late. If your plans change, they offer free cancellation before 11:59 PM local hotel time on 26 Feb 2022. Book your room below.
Registration
Registration is open. The rate is $30/person or $70 for up to four in the same household. You will be able to cancel your registration for a full refund before February 14, 2022.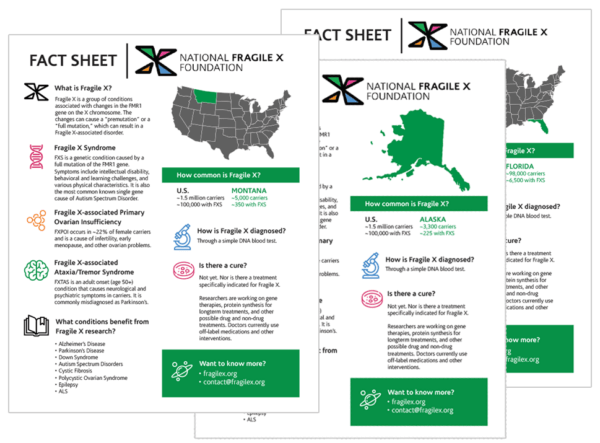 Download Your State's Fact Sheet
For use on Advocacy Day (or any day), we created these one-pagers to help introduce someone to Fragile X, including the number of affected individuals — constituents — currently residing in each state.
If you're nervous, you're not alone. We're here to help you each step of the way —
so sign up and make a difference!
Watch
Gregg Harper represented Mississippi's 3rd Congressional District in Congress from 2009-2019. He is also a Fragile X dad to Livingston. Now, he works as an NFXF Team member on our advocacy program. He spoke at the 17th NFXF International Fragile X Conference on the importance of advocacy and how to do it well. You can now watch his full keynote.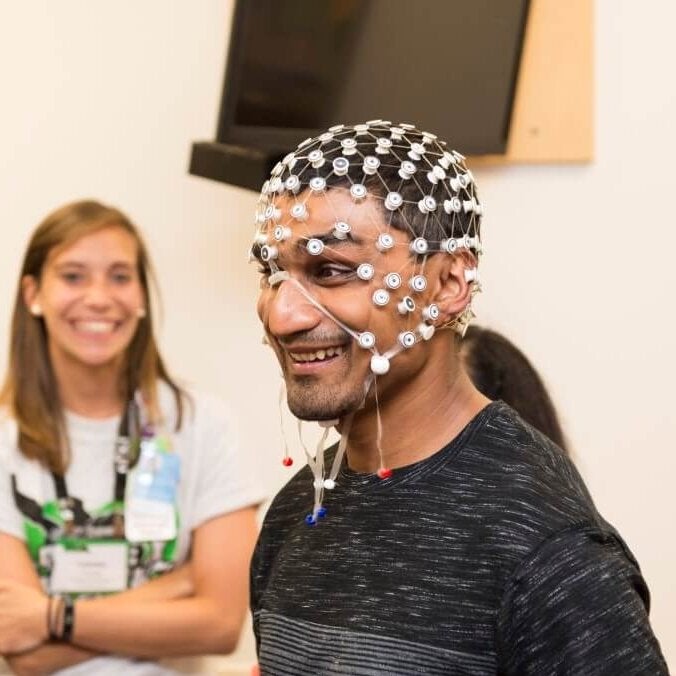 Research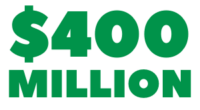 We advocate for investments by the Federal government in Fragile X research and policies that spur drug development for rare disorders.
Ensuring successful Fragile X research is a multi-faceted approach, including participation from researchers and families, federal policies, and private, institutional, and federal investments. The investment by the federal government over the past two decades has exceeded $400 million – much of which is attributed to the work of NFXF Advocates. Specifically:
A robust program at the NIH, funding around $40M/year, including three Fragile X centers.
A line item at the CDC for $2M/year, which currently funds the FORWARD research project.
Fragile X research funding by the Department of Defense (DOD).
A comprehensive National Institutes of Health (NIH) Blueprint to guide research targeting all Fragile X-associated disorders.
The Orphan Drug Act to encourage private companies to repurpose drugs approved for other disorders for rare diseases/disorders.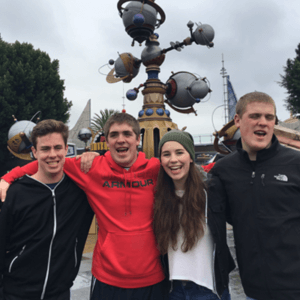 Better Lives
Everyone with an intellectual and developmental disability has the same right to the pursuit of life, liberty, and happiness. We work for policies to make that possible.
We like to say if you have met someone with Fragile X, you have met someone with Fragile X. Every individual is just that – an individual. Each is unique and each has unique needs. Our goal is to promote policies that make better lives possible and give each family an opportunity to choose the path that they feel is best for them. We recognize the importance of social support programs, such as SSDI, Medicaid, and Medicare and the importance of giving families opportunities to save additional resources and individuals to find value in work meaningful to them. Our successes include:
ABLE Accounts, which are tax-deferred savings accounts for adults living with disabilities, similar to 529 college savings accounts.
The ACE Kids Act to help children on Medicaid with "complex medical conditions," receive better, coordinated care, including across state lines.
The RAISE Act to improve federal, state, and local policies for caregivers of adults.
We have also supported:
Continued, increased access to telehealth beyond the pandemic.
The HEADS Up Act to make more specialists available under Medicaid and community-based health centers specific to IDD by designating intellectual and developmental as a medically underserved population.
Self-driving vehicles to provide another transportation option.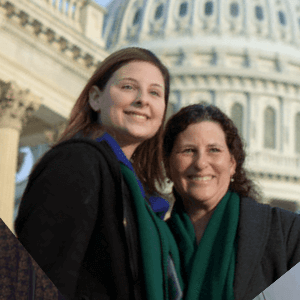 Awareness in Congress
Before a member of Congress can help, they have to know about Fragile X. That is a key component of our advocacy — raising awareness of Fragile X among the policymakers.
And NFXF Advocates have been very successful at this. Visiting offices, sharing your story, introducing them to self-advocates, and more demonstrates to them this is real, it affects their constituents, and this is how they can help. And the work is continuous. In 2021, the work includes:
The House Fragile X Caucus. Members of the House can join the Caucus to demonstrate their support of families living with Fragile X. The co-chairs work each year to raise awareness and to support the annual appropriations request for research. The Caucus is co-chaired by one Democrat and one Republican, currently Rep. Joe Courtney (D-CT-2) and Rep. Chris Smith (R-NJ-4).
When Gregg Harper served in Congress, he established an internship program in the House for individuals with IDD. The mission was two-fold: give these individuals a chance to serve and raise awareness of IDD among the staff and members. It continues to this day, and at least two individuals with Fragile X have participated, and upon his retirement, was renamed the Gregg and Livingston Harper Internship Program for Individuals with Intellectual Disabilities. Livingston is Gregg's son and has Fragile X syndrome.
NFXF
The National Fragile X Foundation held its annual Fragile X Advocacy Day, and this year over 140 advocates included family, friends and even self advocates marched onto the steps of Washington to talk to their ...
NFXF
Here's your chance to step-up and take action. Representative Gregg Harper has already introduced the TEAM Act  package of bills for his son and for all of our family members and friends impacted by FX. ...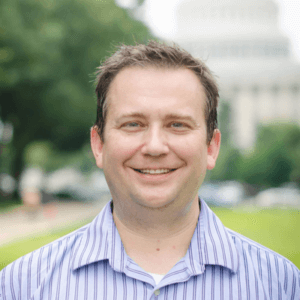 Questions?
If you have questions about anything advocacy-related, we'd love to hear from you! You can reach out to Dan Whiting directly, or submit your question or comment through our contact form.