The most popular and well-attended NFXF International Fragile X Conference sessions — by far — are the male and female self-advocate panels. Moderated by Dr. Marcia Braden, the panels provide a unique insight into the lives of adults with Fragile X syndrome.
How it works: Each panelist prepares a presentation and talks the viewers through their life experiences so far. As needed, Dr. Braden gently guides them and asks questions like they're old friends — which of course they are — as they share their life's emotional, social, and cognitive challenges and triumphs.
"One of the greatest gifts of my career has been meeting people with FXS."
—Dr. Marcia Braden
They each have their own unique story, and we're sharing the individual stories from both the male and female panels here.
A quick note about the wide range of signs and symptoms in Fragile X syndrome: The amount of help an individual with FXS may need in their daily life varies, though males are affected more frequently and generally with greater severity. In fact, significant intellectual disabilities are found in the majority of males vs. about one-third of females with FXS.
A small percentage of females will have no apparent signs of the condition — intellectual, behavioral, or physical — and often are identified only after another family member has been diagnosed.
Now it's time to meet Allison Cohen, Michael Cohen, Doug Cooper, Aaron Heisel, Samantha Rhodes, Joshua Rocker, Jodi Selinger, Spencer Shelton, and Cassie Stringer.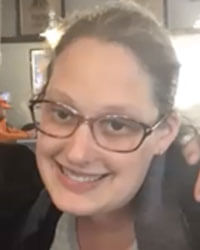 "Don't let FX bring you down, yeah it can be annoying sometimes, but as long as you have a great support system of family and friends everything is going to be OK."
—Allison "Alli" Cohen, 31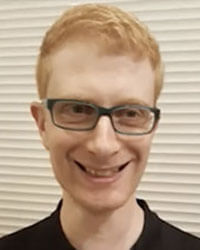 "I was proud to be able to help them stay in their home and be their personal carer."
—Michael Cohen, 32
(Discussing caring for his grandparents)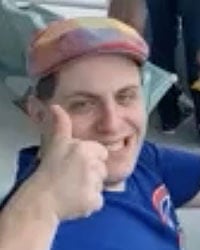 "I'm happy a lot of the time."
—Doug Cooper, 28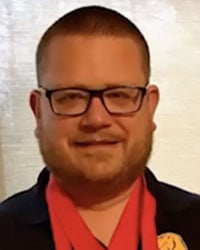 "Last year for Special Olympics Summer Games — I don't know if you know this or not — I dead-lifted my highest weight ever, which was 400 pounds."
—Aaron Heisel, 42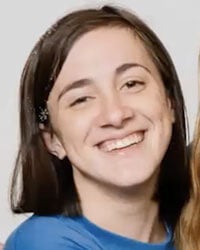 "I have my moments from time to time, but I've learned I can't let those moments control my life."
—Samantha Rhodes, 21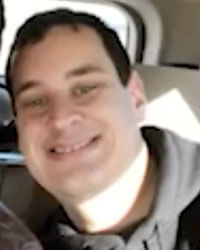 "People are amazing and want to help."
—Joshua Rocker, 22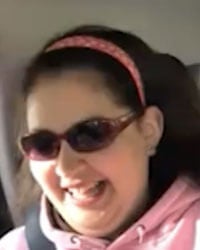 —Jodi Selinger, 30
(When asked about the design of her newly manicured nails)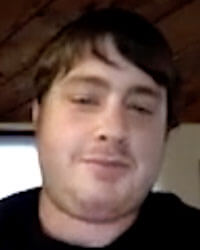 "This is my study group people, and these guys are like super cool."
—Spencer Shelton, 29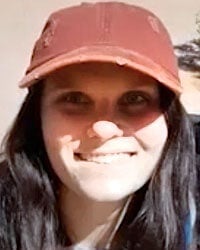 "I am so excited to have friends that support me through everything in life."
—Cassie Stringer, 25
About the Male and Female Panel & Moderator
Marcia Braden, PhD, is a licensed psychologist with a clinical practice specializing in children and adolescents and serves on the NFXF Scientific and Clinical Advisory Committee and the HillSprings Learning Center Advisory Committee. She is also a contributing author of Fragile X Syndrome; Diagnosis, Treatment, and Research, compiled and edited by Randi and Paul Hagerman, Children with Fragile X Syndrome: A Parent's Guide, edited by Jayne Dixon Weber, and author of Fragile: Handle With Care: More About Fragile X Syndrome.
Dr. Braden is a former teacher and has taught general and special education. She frequently consults with parents, therapists, educators, and medical staff on behavioral methodology and educational strategies. She's published numerous articles and books related to Fragile X syndrome, and she's developed a number of educational products to teach reading, math, and social skills to people with Fragile X.
She also presents the male and female panel at the biennial NFXF International Fragile X Conferences.