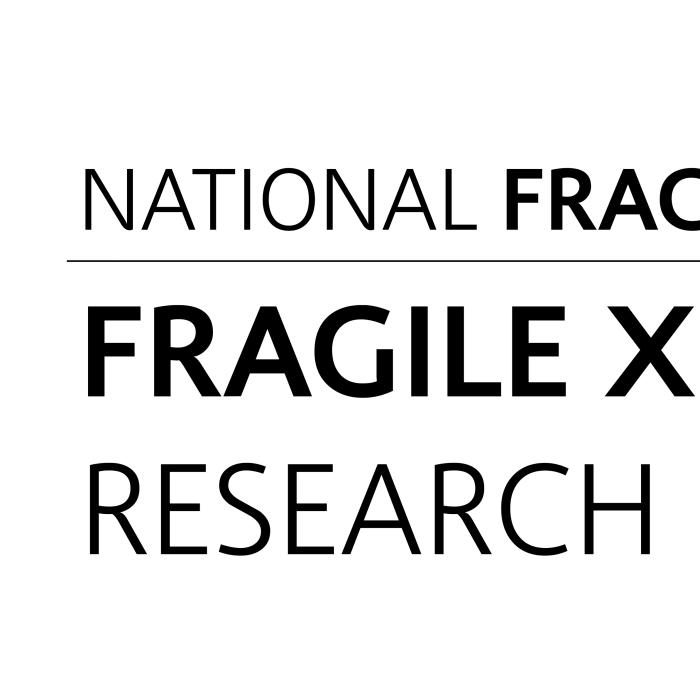 This is the first in a series of articles about research projects coming out of the FXCRC and NFXF. Stay tuned for more news in the near future!
So What's the "Research" in the Fragile X Clinical & Research Consortium?
By now, many people in the greater Fragile X community have heard of the Fragile X Clinical & Research Consortium (FXCRC). Organized by the National Fragile X Foundation in 2006, it was originally called the "Fragile X Clinics Consortium," and the emphasis was solely on establishing clinics that provided comprehensive evaluations and consensus-based treatment or treatment recommendations. All well and good and, today, there exist 29 clinics in the US. However, within the first year or two, the word "Research" was added to the consortium's name at the urging of Dr. Don Bailey, who was then the NFXF's board chair. Dr. Bailey was prescient in his realization that research would become an important part of the consortium's efforts. Soon thereafter, the Centers for Disease Control (CDC) partnered with NFXF and the FXCRC, and the infrastructure was built to begin to make a real difference in our understanding of Fragile X syndrome (FXS). This article will take a look at what the FXCRC is up to as far as research is concerned.
The FXCRC's research efforts that are supported by CDC are branded as the FORWARD Database Project. FORWARD stands for "Fragile X Online Registry With Accessible Research Database." It involves both a registry of families willing to participate in research and a database of health and life characteristics of individuals with FXS. These data are obtained from individual families and their FXCRC clinician. These data allow researchers to study similarities and differences among individuals with FXS to better understand their needs and our gaps in knowledge. To fully understand FORWARD, it is important to understand that it is longitudinal project. That is, data are being collected from the same individuals, more than once, over an extended period of years. The longitudinal nature of FORWARD will be key to its success. Participants are strongly encouraged to continue their participation through follow-up visits to their clinic!
The great majority of clinics within the FXCRC are participating in this project, but to get the big picture, I interviewed those who are, or have been, investigators working on the project (and who are very familiar to the Fragile X community): Drs. Ted Brown (Institute for Basic Research), Stephanie Sherman (Emory University), Elizabeth Berry-Kravis (Rush University), Walter Kaufmann (Greenwood Genetic Center) and Howard Andrews (Columbia University). All, except Dr. Andrews, have been a part of the FXCRC since its inception in 2006, and all are highly regarded researchers and/or clinicians. Beyond a few direct quotes, this article is a merger of the combined interviews.
I began my interviews by asking "Will the research done by FXCRC impact families with Fragile X?" All emphasized that the research using up to 1000 individuals was documenting the range of features present in FXS. Dr. Brown pointed out that this effort is "something that has never been done on so large a scale." This large-scale documentation of the "natural history" of the syndrome is essential for the development of effective treatments. According to Dr. Kaufmann, this work will lead to improvements not just in management of those with FXS, but also in their quality of life by helping move treatment from being primarily consensus-based (based on the agreement of clinicians) to being more evidence-based (based on the results from individuals actually being treated). Dr. Berry-Kravis noted that the nature of the nationwide effort will allow researchers to better understand if there are differences across regions, or states, of the US, or between ethnic groups. It will also help document areas of unmet need. Dr. Sherman talked about how FORWARD will help fill in gaps in our knowledge that are needed to help those with FXS have a higher quality of life.
Dr. Andrews first commented on how generous families are being with their participation. He emphasized that clinical notes from doctor visits tend to be, though often detailed, primarily impressionistic. FORWARD is quantifying those notes in a standardized way so that information about person number 500 in the database was collected using the same questions, in the same way, as person number one or person number 1000. This standardization is what makes this project scientific and not just a collection of random, anecdotal reports. In fact, in many cases, the statistical analysis of the collected data is confirming clinical previous insights, though it should be kept in mind that that just the opposite might occur!
Another important outcome from the ongoing analysis of the FORWARD data is a better ability to predict future abilities and challenges. For example, if certain levels of expressive and receptive language haven't developed by a certain age, what impact might that have on later development including on the development of skills needed for future independent living? Knowing the answer to questions such as this have the potential to shape intervention priorities and planning by educators and therapists.
In essence, the data collection is helping to develop a better understanding of the typical development of someone with FXS, assuming such a thing even exists! With this information, outcomes from future intervention studies can be compared against a baseline of typical, or average, development of those with the syndrome.
Let's use toileting as one example of the potential importance of FORWARD. Stories about the challenges of toilet training a child with FXS are fairly common but how common was unknown. Some parents had simply given up trying to toilet train their child. Some have no longer talked about it in their regular doctor visits. They assumed that the inability to toilet train was a result of the syndrome and that things would never improve. Stories of adults with FXS who could still not use the bathroom independently were not unheard of. Others saw success, albeit delayed, but weren't sure if it was a particular intervention that was responsible or simply a matter of the child maturing. (i.e., Improvement would have occurred even with no intervention).
Here are some of the questions that researchers want to know about toileting:
Are problems strictly related to FXS or common to all intellectual disabilities?
Are the problems more challenging for those with FXS who also have autism?
What is the typical pattern and average age for developing independent toileting?
Are there other medical problems (co-morbidities) that might be a factor?
Before having all the FORWARD data, researchers would string together anecdotal reports and guess, or come to consensus with other clinicians, about whether toileting was a significant issue in the Fragile X community. If they agreed it was, they then had to think why – what is the cause? The FORWARD database, through its large sample size, will provide concrete answers to the questions. The resulting answers will be key to developing more accurate guidance for families and more effective interventions. For example, they could learn the age when interventions should begin and which specialists could play a role in implementing those interventions.
Clinical trials will benefit from researchers having a more accurate understanding of the typical development of someone with FXS. We know that there have been some major disappointments in recent trials. These results were, in part, due to not accurately defining the "endpoint" of a drug trial. FORWARD will help address that problem. With a better understanding of the natural history of FXS, scientists can more accurately define what improvements resulting from a new drug, or other type of treatment, should look like, and because of the longitudinal data that are being collected, it will be easier to understand and define expected improvements in cognition (a longer-term target for drug makers) and not just behavior (a shorter-term target). This was a challenge in pre-FORWARD trials, and it is hoped that FORWARD data will help with redefining the requirements imposed by the Food and Drug Administration.
Conclusion
The Fragile X Clinical & Research Consortium's FORWARD research project is making a difference. More researchers are using the FORWARD data to gain insights about FXS including in the areas of cognition, adaptive behavior, language development, motor skills, behavior, social functioning and quality of life.
One sign of progress is that at least five of the presentations at the National Fragile X Foundation's International Conference this year are based on FORWARD data. In addition, a number of papers, also based on FORWARD data, are being prepared for submission to peer reviewed, scientific journals. Over time and bit-by-bit, knowledge about Fragile X will grow, and treatments will improve. As a result of studies by FXCRC researchers, all those I interviewed agreed that those impacted by Fragile X will lead better lives.
Author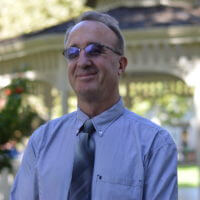 Robert M. Miller
has worked with families of special needs children, along with the professionals support them for the past four decades. From 1999 through 2013, he served as Executive Director of the National Fragile X Foundation and is currently the Foundation's Director of Clinic Relations. In 2014, Robby launched a human service consulting business, whose clients range from a university medical center to a number of rare disorder parent support organizations, all focused on improving outreach and services to families and better engagement with clinicians and researchers. Robby has also given multiple presentations and assisted with the development of parent support organizations throughout the world.