X Strides 2023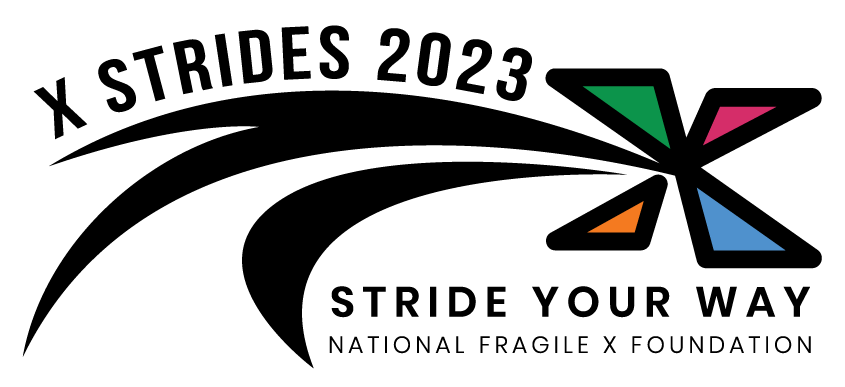 Stride Your Way
What do we mean by "stride your way"? Striding means taking purposeful steps toward a specific goal. In this case, our common goal is raising awareness and funds in support of Fragile X families.
"Your way" is how you want to move toward that goal. Whether you decide to stride alone or help organize an in-person or virtual community event, striding your way has no limits!
No matter what you choose, it will be a fun way to join others in the Fragile X community to raise awareness and funds for Fragile X syndrome and Fragile X-associated conditions and disorders.
Be sure to check out our merchandise shop for additional X Strides gear. And, during the month of July, many of our X Strides sponsors will be donating a portion of their proceeds to the NFXF. Don't miss out on specialty cookies from Bake Ability, paleo nut butter from Giv Soft Butter, jewelry from Green Tree Jewelry, and organic dog treats from D&J Doggie Delights! You can find more information about the participating sponsors and how to purchase from them directly at the top of our shop page.
Additional information:
Are you interested in organizing a local gathering to stride together? Contact the NFXF team at fundraising@fragilex.org.