NFXF Webinar Series – Housing Options for Adults with Fragile X Syndrome
October 26 @ 7:00 PM

–

8:00 PM

EDT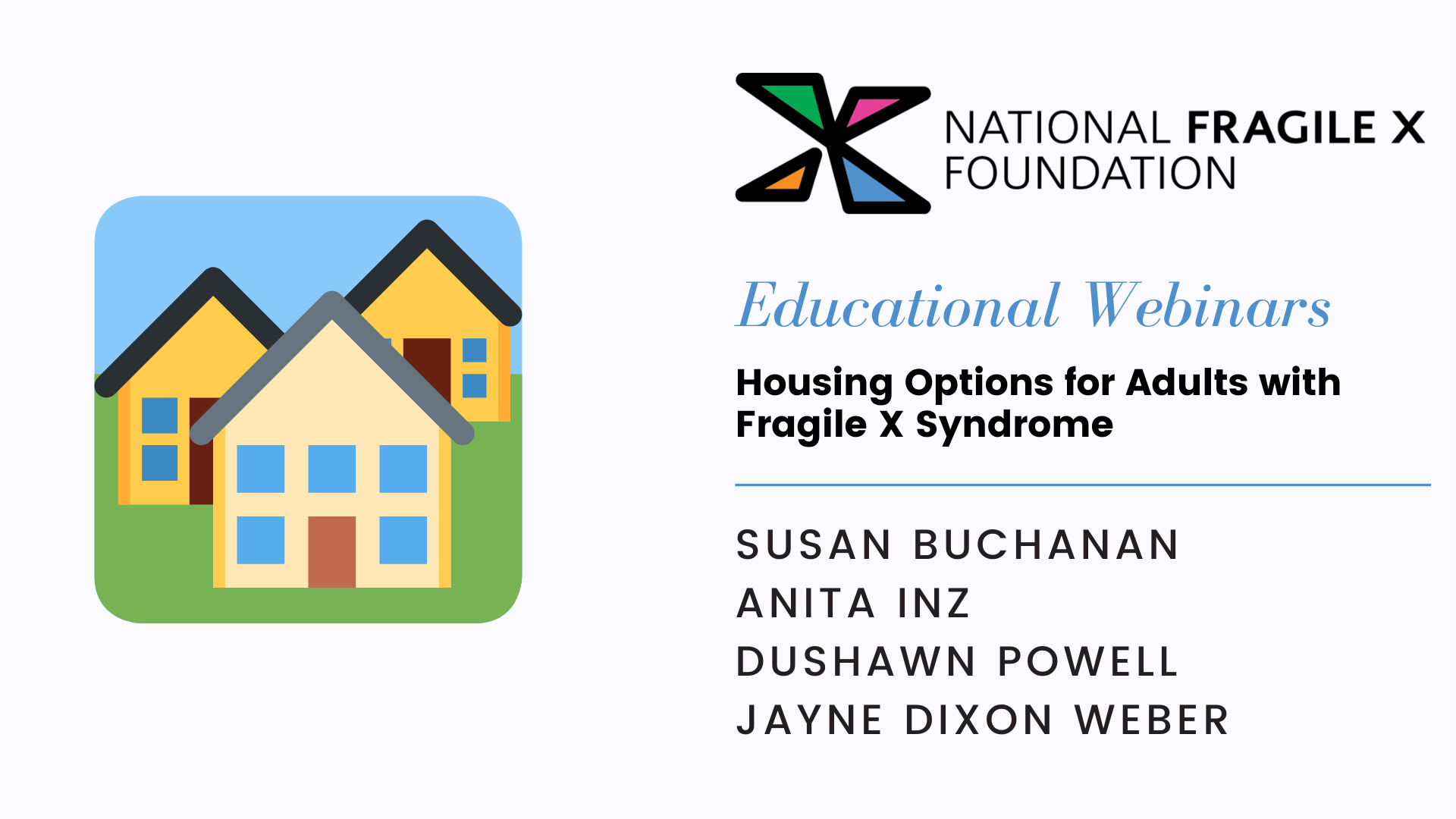 The NFXF will present housing options for adults living with Fragile X syndrome (FXS) from the parent and professional perspectives. The webinar will be recorded and available for on-demand viewing approximately 1 week after the webinar.
Presenters
Susan Buchanan, mother of Reece, will describe her process for setting up a group home for her son, the group home being — their existing home.
Anita Inz will discuss POINT, the housing for her son. Founded in 2008 by 15 families and two collaborating agencies, POINT supports adults, ages 21 and older, with developmental and learning disabilities to live independently in apartments located throughout downtown White Plains, NY. She will share an overview of the history and current status of POINT.
Dushawn Powell is the director of Hearts & Minds Inc., a residential facility for people with developmental disabilities, located in southern California.
Moderator
Jayne Dixon Weber, NFXF Director, Community Education: Jayne is the parent of two children, an adult son with Fragile X syndrome and a daughter.
Each of the presenters was asked to prepare a video or provide information about their housing options. We ask registered webinar attendees to review the different videos and resources shared by the presenters prior to the webinar and come to the webinar prepared with your questions. The information to review will be sent in your registration confirmation email. Please register in advance and submit your questions and your experience or tips about housing for adults with Fragile X syndrome.