Graduates have it really rough this year — the year the pandemic changed all our lives. Most schools across the U.S. (and even the world) have cancelled live in-person graduation ceremonies, which has led to some pretty creative alternatives!
A quick drive around Anytown USA and you're likely to see graduate pictures and messages from family and friends on yard signs, digital billboards, and roadside banners. We're also hearing about some conflicts between what graduates would like to happen, and what we need to all do to stay safe.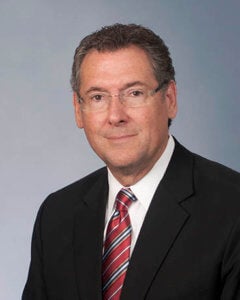 Here at the National Fragile X Foundation, we wanted to create a way for you to shine and be seen as you celebrate this momentous occasion in your life.
If you live with Fragile X, or are a sibling of someone living with Fragile X and are graduating from high school, or making a transition to or from kindergarten, elementary or middle school, tech school, or college, we want you to be a part of the NFXF 2020 Virtual Graduation Ceremony.
We'll be celebrating the graduates on June 6 at 2 PM Eastern time, via Zoom. Our very special guest and virtual graduation commencement speaker will be Gregg Harper. The form to participate is below, and the deadline is Thursday, June 4.
Gregg Harper is the father of Livingston, his adult son who has Fragile X syndrome. Gregg represented Mississippi's 3rd Congressional District from 2009 to 2019. He has long been an advocate for Fragile X, and joined the NFXF's Advocacy Team in 2020.
Here's a quick visit with Gregg in a recent COVID-19 update and visit with his family, including his son Livingston.
To participate in the NFXF Class of 2020, please fill out the form below BEFORE THURSDAY, 6/4/2020, and tell us a little about yourself. We'll get back to you with additional information and instructions on how to participate.
We look forward to seeing you all.