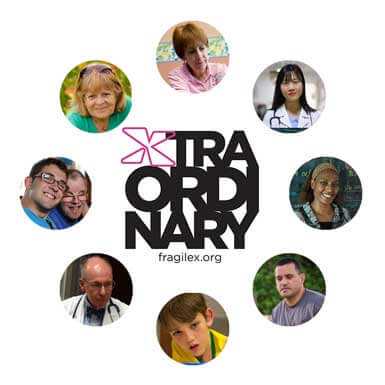 Every year in July, we come together to celebrate National Fragile X Awareness Month. It's not only an opportunity for us to bond as a community, it's a time to open ourselves up to the world and share our individual stories.
To get ready for the big month ahead, we wanted to ask you all to tell us about someone Xtraordinary in your life related to Fragile X.
Yes, we're talking about self-advocates … and we're talking about mothers, fathers, siblings, aunts, uncles, cousins, grandparents, and great grandparents. We're also talking about caregivers, teachers, special educators, doctors, nurses, therapists, and friends who make a positive impact just by being there, and who step up when the need arises.
Each year, the NFXF and the Fragile X community celebrate all of July as National Fragile X Awareness Month, with the goal of expanding public awareness and educating those who are in a position to help make a difference.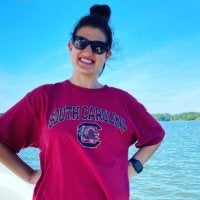 We asked to learn more about the Xtraordinary individuals in your lives and here they are. These are all a must-see/must-read!
Learn more
Dan Whiting
The governors of Wisconsin and South Carolina proclaim July 22, 2021 as Fragile X Awareness Day in South Carolina. Read their proclamations.
Dan Whiting
his year, as part of our awareness efforts, we are sharing about individuals with Fragile X syndrome who are working – paid, volunteer, full-time, part-time, and more. We want to raise awareness of the value of employment of individuals with intellectual and developmental disabilities for the employee, employer, and their coworkers.
Dan Whiting
We designed several Fragile X awareness yard signs so you can choose one that serves you best. Each are printed on-demand and shipped directly to you with everything you need to display them in your yard for all of July or even longer if you choose.