National Fragile X Awareness Month is about expanding public awareness and educating those who are in a position to help make a difference. We strive to do this every day, but once a year, in July, we bang our drum even louder to raise awareness about:
Each year, the NFXF and the Fragile X community celebrate all of July as National Fragile X Awareness Month, with the goal of expanding public awareness and educating those who are in a position to help make a difference.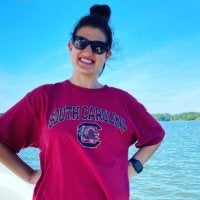 We asked to learn more about the Xtraordinary individuals in your lives and here they are. These are all a must-see/must-read!
Your Awareness Toolkit
To help you raise awareness in July — and all year long — we have pulled together some materials that are free to download and use. Just fill out the form below and we will email you all of the materials. Check out all you get:
Zoom Backgrounds
Zoom background instructions.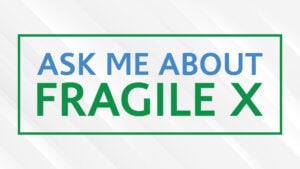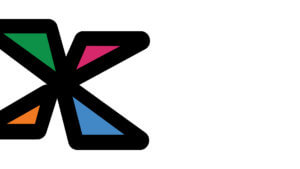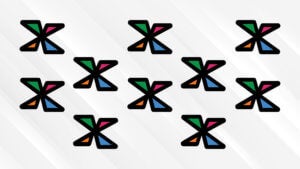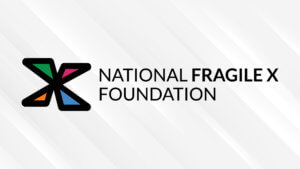 "Know Me" Cards
Use these print-it-yourself "Know Me" FX Awareness cards on Avery 8871 sheets or similar products. Can be used individually, or front/back of the same card.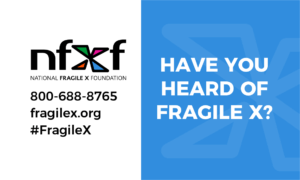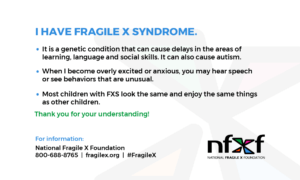 Coloring Pages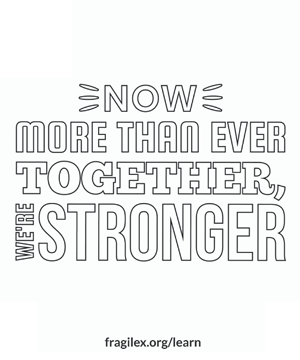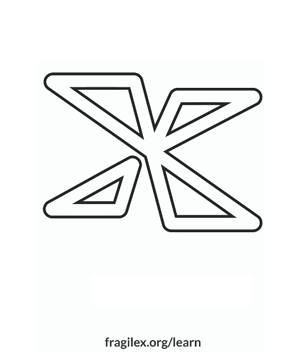 "What Is Fragile X" Flyer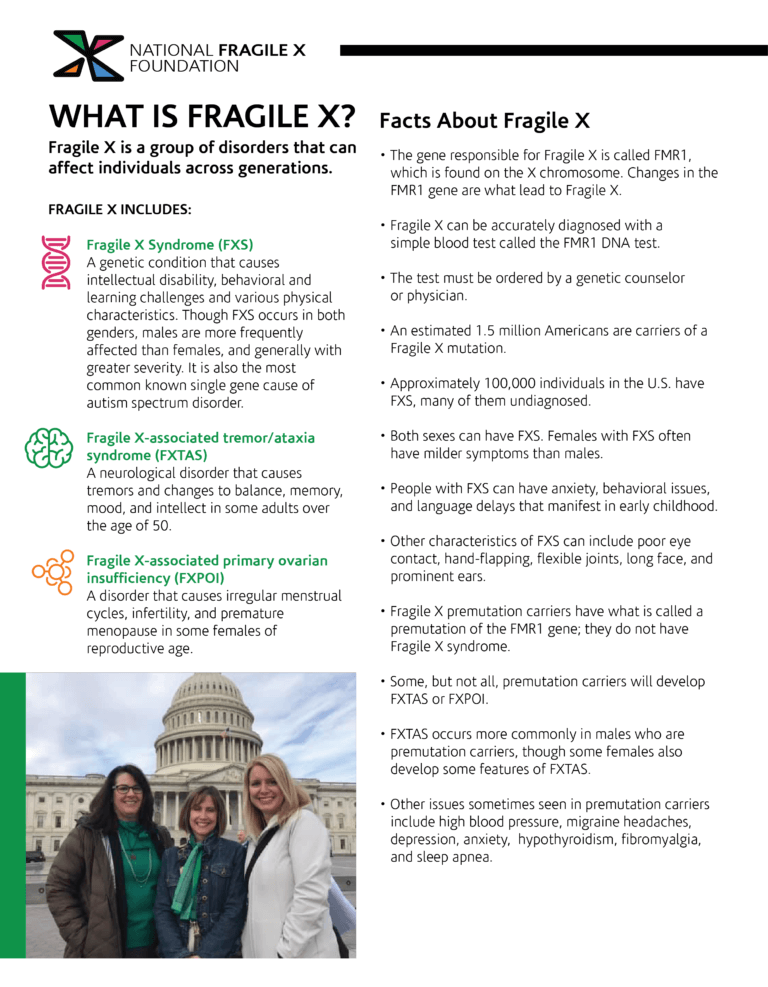 Posters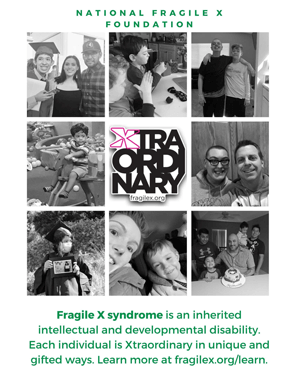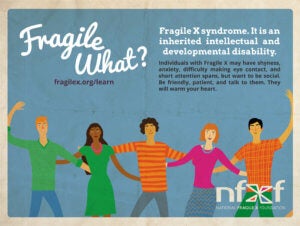 Get Your Awareness Packet
Enter your name and email address below to receive an email with all of the awareness materials.
Learn more
Dan Whiting
The governors of Wisconsin and South Carolina proclaim July 22, 2021 as Fragile X Awareness Day in South Carolina. Read their proclamations.
Dan Whiting
his year, as part of our awareness efforts, we are sharing about individuals with Fragile X syndrome who are working – paid, volunteer, full-time, part-time, and more. We want to raise awareness of the value of employment of individuals with intellectual and developmental disabilities for the employee, employer, and their coworkers.
Dan Whiting
We designed several Fragile X awareness yard signs so you can choose one that serves you best. Each are printed on-demand and shipped directly to you with everything you need to display them in your yard for all of July or even longer if you choose.