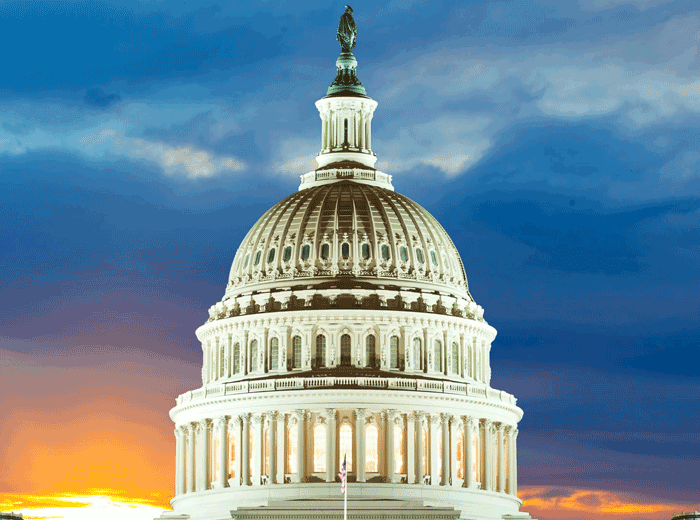 We are barely three weeks out from our 2017 NFXF Advocacy Day on the Hill and our asks are already becoming more relevant.
One of our asks was for members of Congress to request the Appropriations Committees to keep funding level for the CDC's Fragile X research and the NIH's Eunice Kennedy Shriver National Institute of Child Health and Human Development, both of which support important research.
The President's Fiscal Year 2018 Budget Blueprint was released March 16. This document summarizes, at a high-level, the dollar amounts and initiatives/changes proposed in his budget. It is not his budget – that is expected in May. However, it signals his priorities, which include a funding cut and reorganization at NIH. The language states, "Reduces the National Institutes of Health's (NIH) spending relative to the 2017 annualized CR level by $5.8 billion to $25.9 billion. The Budget includes a major reorganization of NIH's Institutes and Centers to help focus resources on the highest priority research and training activities, including: eliminating the Fogarty International Center; consolidating the Agency for Healthcare Research and Quality within NIH; and other consolidations and structural changes across NIH organizations and activities. The Budget also reduces administrative costs and rebalance Federal contributions to research funding."
Two things to keep in mind:
Congress has yet to fund Fiscal Year 2017 beyond April 28, so the focus is mostly on that.
The President's Budget signals his preferences, but is not legislation. Congress sets the budgets, enacts legislative changes to agencies, and can block future Administration actions with legislative language.
Our ask for members of Congress to sign the dear colleague letters being circulated by our champions is all the more timely.
Here is how you can help
If you were at Advocacy Day and your member indicated any possibility of support, please follow-up with your member of Congress' staff to encourage them, again, to sign the letter, or to ask them if they have signed it.
If you were not at Advocacy Day, please reach out to your member of Congress to ask them to sign the letters to actively support these important research programs. I recommend calling the office closest to you, explain that you are calling about a Dear Colleague letter that is circulating now, and emphasizing that they would pass your message along to the appropriate legislative assistant to ensure they don't miss the deadline for the letter.
You can find your member of Congress here and Senators here. Go to their websites for contact information for local offices.
The letters are on our website for you to share and for their reference: fxadvocacy.fragilex.org. The offices should contact the following staff to sign on:
This is the first of many regular advocacy updates as the year progresses. If you would like to stay up-to-date and are not already on our Advocacy Newsletter list, please sign-up.
If you have any questions, need help, or have feedback from the offices, please let me know at dan@fragilex.org.
Thank you.
Dan Whiting
Director of Communications and Government Relations