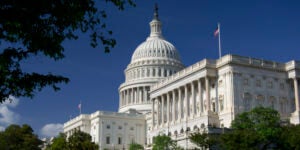 NFXF advocates are out in force during the August recess to meet with their Members of Congress and staff to raise awareness of Fragile X. They are discussing the public policy priorities of the National Fragile X Foundation, including healthcare, the ABLE Act amendments, the OPEN Act, and research and public health funding for Fragile X at the NIH and CDC.
The NFXF partnered with Rare Disease Legislative Advocates to help schedule appointments this month for our STAR Local Advocates. I have already heard from several advocates who have had meetings, and many more that have meetings coming up. If you'd like to participate, reach out to me for help and guidance. August is a perfect time to meet with Members of Congress at home.
We have an updated NFXF Public Policy Priorities leave behind materials available here (PDF).
NIH and CDC Funding
During Advocacy Day, we advocated for level funding for the NIH and CDC programs that provide research and awareness programs for Fragile X. In March, it might have seemed a little usual and unnecessary, but as the President's budget was unveiled, with extensive cuts to both programs, the importance of your work became all the more important. We were ahead of the game. The House passed its bill in late July and it includes an increase for NIH and level funding for our Center at the CDC, including $2 million for Fragile X. Great work, advocates!
Healthcare
Since the Senate failed to pass any bill addressing the Affordable Care Act, the next steps are unclear. However, health insurance, Medicaid, SSI, etc. will continue to be an issue that Congress will be addressing in some form, so your voice about what is important for your family remains vital. Visit the NFXF Advocacy page for our letter to share (PDF) or a version you can modify (Word) for your family's situation. Remember – the local, positive, solutions-oriented voice is always the strongest.
If you have any questions, need help or have feedback from the offices, please let me know at dan@fragilex.org.
Thank you.
Dan Whiting
Director of Communications and Government Relations
Author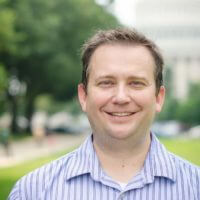 Dan Whiting
is the Director of Communications and Government Relations. He has nearly 20 years of experience in public policy and communications, serving on both the legislative and communications staff of a US Senator for 11 years, in the Bush Administration as Chief of Staff at the USDA Natural Resources Conservation Service, supporting advocacy at a national trade association, and, for nearly five years, as a senior strategist for communication initiatives across the DOD.