by NFXF
Posted on December 14, 2016
The following list of items is what I would recommend, based on my own experience with my son who has Fragile X syndrome (FXS). I don't know the children's ages and abilities can vary, but the following are general ideas to help make children with FXS feel more comfortable in new situations.
I feel as though I have given you a list of all these things that you shouldn't do with the children, but what I really want you to know is that children with FXS are very social. They like to joke, laugh, please others and be helpful. Children with FXS are very fun to be around and I hope you have a great time with them.
The best thing to do is try to get in touch with the parents ahead of time. When you talk with the parents, use the above list as a guide to ask questions. As I mentioned earlier, each child with FXS is different so what works for one may not work for the other. The list above is a great way to start the conversation. I am sure the parents will be very touched that you thought about their needs ahead of time.
Happy Holidays!
Jayne
Author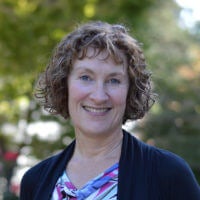 Jayne Dixon Weber
has been a member of the NFXF team since 2007 and currently serves as the director of education and support services. She has two children—one, an adult son with fragile X syndrome, the other, a daughter who is an occupational therapist. In addition to assisting with the development of the NFXF's Adolescent and Adult Project, Jayne authored the book Transitioning 'Special' Children into Elementary School and is the editor for the book Children with Fragile X Syndrome: A Parents' Guide. She is also the co-leader of the Colorado Fragile X CSN group. Jayne likes to read, enjoys photography, and goes for a walk every day.
---
Feel free to share your stories with me at
treatment@fragilex.org
. I'd love to hear from you.
---